September 21, 2022
Hartig Drug Company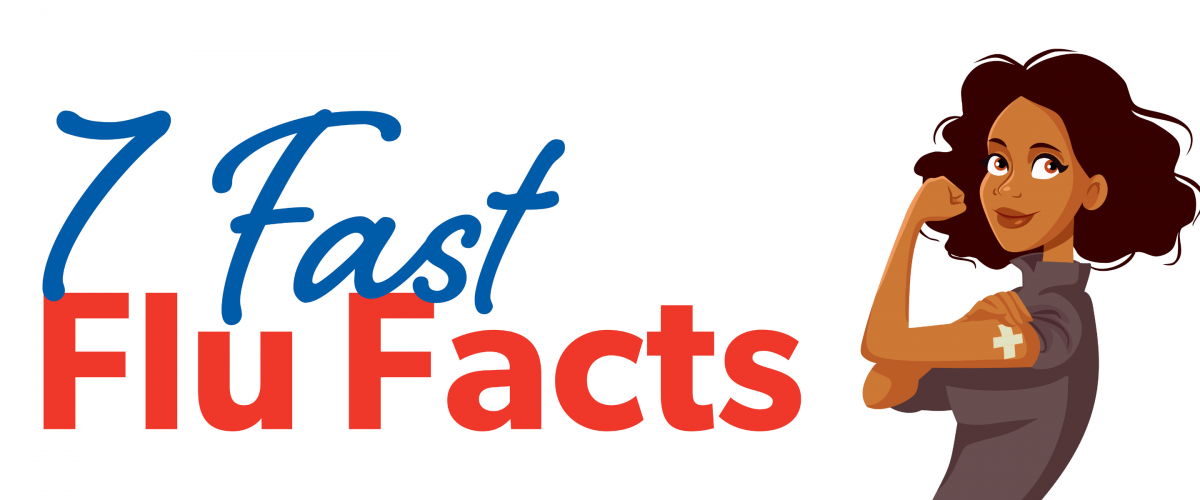 Flu Fact One
The flu is a contagious respiratory sickness caused by influenza viruses that infect the nose, throat, and sometimes the lungs.
Flu Fact Two
The flu can cause mild to severe illness that can lead to hospitalization and/or death.
Flu Fact Three
Flu symptoms include:
fever or feeling feverish/chills*

*It's important to note that not everyone with flu will have a fever.

cough
sore throat
runny or stuffy nose
muscle or body aches
headaches
fatigue (tiredness)
some people may have vomiting and diarrhea, though this is more common in children than adults.
Flu Fact Four
The flu spreads mostly through tiny droplets made when people cough, sneeze, or talk.
Flu Fact Five
Onset of symptoms can occur within 1-4 days after being exposed.
Flu Fact Six
Groups that are at higher risk of having complications from the flu include:
Age 65+
People with chronic medical conditions such as asthma, diabetes, heart disease
Pregnant women
Children under 5-years-old
Flu Fact Seven
Getting a flu vaccine is the best way to prevent illness from the flu.
Source: Centers for Disease Control and Prevention https://www.cdc.gov/flu/about/keyfacts.htm